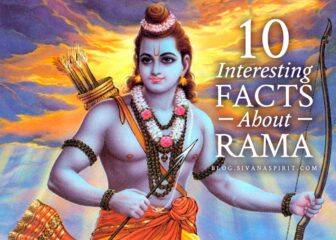 1)
Lord Rama, the Hindu god, is the hero of one of the most well known and cherished books of Indian culture: The Ramayana. This story has been passed down from generation to generation even before there was written word!
2)
Rama is the 7th incarnation of the God Vishnu, and next to Krishna, he is considered to be his most important avatar (manifestation of a deity).
3)
Rama is considered to be the ideal man and a perfect human; not only physically, but mentally and spiritually.
4)
Most Hindus believe that Rama lived 1.2 million years ago, in the Treta Yuga- though the text is dated 7th-4th BC.
5)
Rama's principle devotee was Hanuman, a symbol of devotion and right action.
6)
For the sake of honoring his father, Rama accepted 14 years in exile with his wife Sita and brother Lakshmana.
7)
The entire tale of the Ramayana is Rama's journey to take back his wife that was stolen by the evil king Ravana, lord of Lanka. It's widely believed that Rama (Vishnu) and Sita (an incarnation of Lakshmi) have one of the oldest and famous love stories of all time.
8)
Rama's bow was so powerful that it could wipe out an entire army- and it did.
9)
After defeating the evil Ravana, Rama ruled his kingdom Ayodhya for 11,000 years of complete peace and prosperity.
10)
The victory of Rama over Ravana is celebrated in a 10-day festival known as Dussehra, and his return to his kingdom and coronation is celebrated with Diwali, the festival of lights!!!… (Divali, ook genoemd Deepavali, Diwali of Deevali is een van de belangrijkste feesten in het hindoeïsme en vindt zijn oorsprong in India. Het woord is afgeleid van het Sanskriet dipavali, dat een rij van lichtjes betekent in het Hindoeïsme. Divali, ook bekend als Lichtjesfeest, wordt symbolisch bedoeld als "de overwinning van het goede over het kwade, overwinning van het licht over de duisternis, overwinning van de gelukzaligheid over de onwetendheid".)
Hoe het afliep met onze begaafde hoofdrol speler uit de krotten…..
12 years after Slumdog Millionaire, lead child artiste Azharuddin sells house, returns to slums
Mumbai: Gully Boy, this year's official entry to the Oscars, failed to make it to the final list. The 92nd Academy Awards ceremony, presented by the Academy of Motion Picture Arts and Sciences will be held at the Dolby Theatre in Hollywood, Los Angeles, California on 10th February.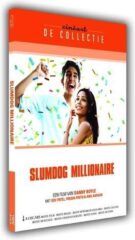 The last win for India at the Oscars was in 2008, by A.R. Rahman, for Best Original Score for the film, Slumdog Millionaire and ironically, Azharuddin Mohammad Ismail, who played the role of Salim Malik in this Hollywood film, directed by Danny Boyle, has now returned to the slums after selling his flat given to him by Jai Ho Trust.
Azhar, now 21, who has lost his fame and fortune, has been forced to go back to the slums. Six months ago, Azhar sold the 250-sq-ft flat he was given in Anurag Plaza, Santacruz West, for Rs. 49 lakh and went back to living in a slum in Naupada area in Bandra East, very close to the Garib Nagar slums where Danny Boyle first spotted him.
Azhar now lives with his mother in a small 10×10 room in a three-storeyed building along with Azharuddin's sister, her husband and their three children.
Nirja Mattoo, one of the trustees of Jai Ho, said, "after Azhar and his co-star Rubina turned 18, the houses were officially handed over to them and the Trust was closed. Azharuddin wanted to start his own business and for financial support they wanted to sell the house. He is an adult now and I hope he will do well in the future," she added.
Azhar's mother Shameem, through the media, requested director Danny Boyle to help Azhar in these difficult times.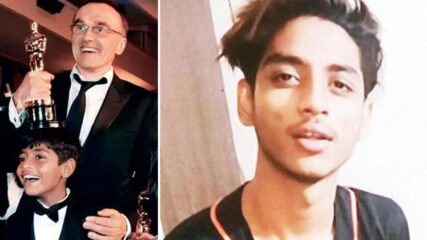 this message was today posted in the indian magazine' STAR OF MISORE' from Friday 18 December 2020 , 2:16 am