About Julia Westlin
Julia Westlin is an independent artist, singer/songwriter and model. She was born on May 14, 1988 in Stockholm, Sweden. In 2012, Julia moved from Sweden to Canada to her life partner David MeShow, where her musical career continued to blossom. She has performed at several events around the world illustrating her art. The Scandinavian artist have composed soundtracks for movies, video games as well as for commercial projects and on individual requests.

Julia's voice is often compared with Celine Dion's voice, classic approach and softness, while her musical style compares to Enya for the relaxing, comforting and grounded feeling. Julia is a nature lover and she is often seen barefoot. She is characterized by her long wild hair, recognizable voice and numerous of beautiful dresses in her videos.

The singer now has fifteen published albums available online. With over 70 million views on her videos on YouTube she has a community of more than 400,000 people who follow her in her artistic adventures. The artist's growing popularity now comes from her original compositions but started out from her unique way of arranging and performing popular songs in Acapella.

Although Julia keep being approached by popular TV shows like American Idol, America Got Talent, The Four: Battle for Stardom, The Voice and many more, her goal and passion is to continue to compose for the motion picture industry.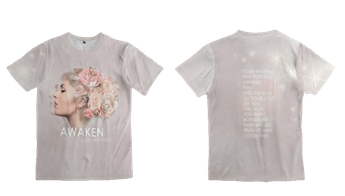 ——————————————————————————————————————–
Over Julia Westlin
Julia Westlin is een onafhankelijke artiest, singer / songwriter en model. Ze werd geboren op 14 mei 1988 in Stockholm, Zweden. In 2012 verhuisde Julia van Zweden naar Canada naar haar levenspartner David MeShow, waar haar muzikale carrière bleef bloeien. Ze heeft op verschillende evenementen over de hele wereld opgetreden om haar kunst te illustreren. De Scandinavische kunstenaar heeft soundtracks gecomponeerd voor films, videogames en voor commerciële projecten en op individueel verzoek.

Julia's stem wordt vaak vergeleken met de stem van Celine Dion, de klassieke aanpak en zachtheid, terwijl haar muzikale stijl zich verhoudt tot die van Enya vanwege het ontspannende, geruststellende en geaarde gevoel. Julia is een natuurliefhebber en wordt vaak op blote voeten gezien. Ze kenmerkt zich door haar lange, wilde haar, herkenbare stem en talloze mooie jurken in haar video's.

De zangeres heeft inmiddels vijftien gepubliceerde albums online beschikbaar. Met meer dan 70 miljoen views van haar video's op YouTube heeft ze een community van meer dan 400.000 mensen die haar volgen in haar artistieke avonturen. De groeiende populariteit van de artiest komt nu van haar originele composities, maar begon met haar unieke manier van arrangeren en uitvoeren van populaire liedjes in Acapella.

Hoewel Julia steeds wordt benaderd door populaire tv-shows zoals American Idol, America Got Talent, The Four: Battle for Stardom, The Voice en nog veel meer, is haar doel en passie om te blijven componeren voor de filmindustrie.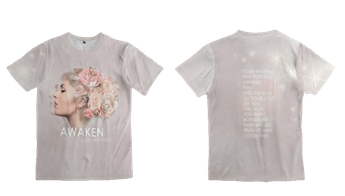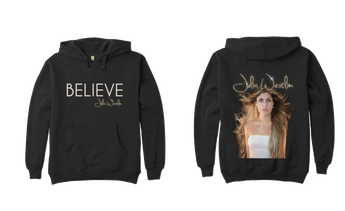 NIEUW!
Julia Westlin Merch
Beschikbaar op
Geboren: 14 mei 1988 (32 jaar), Stockholm, ZwedenPlatenlabel: Julia WestlinAlbumsAcapella2015IM'PERFECT (Original…2017